There are different types of flooring materials because flooring is not only about covering the floor but also has a significant impact on the appearance of your home.
If you are also looking for the best types of flooring option for your home, you just need to stay with me. Because I am going to share with you the best flooring materials with their types, prices, pros, and cons.
Always before choosing a flooring option the thing you need to know is what are some important factors you should know while choosing it.
So let's start with how to choose a flooring material?
Buying Guide: How to Choose a Flooring
It's more complicated while choosing the flooring material because it is not just about finding good-looking but also various other factors like moisture, durability, and cost.
There are some most important questions you should ask yourself before selecting a floor type.
High moisture area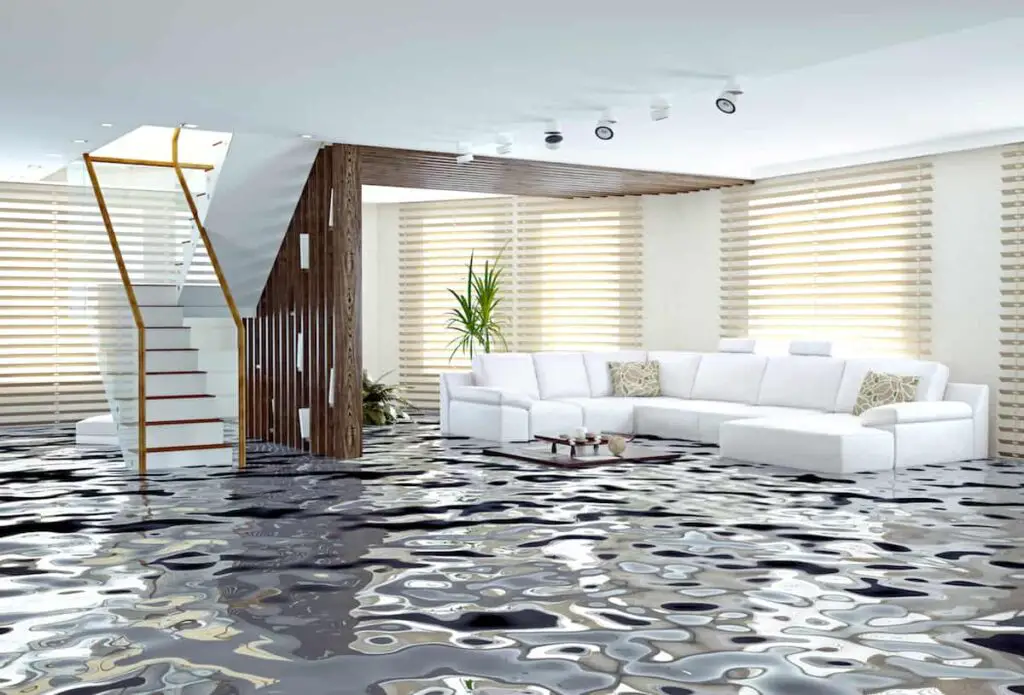 The first thing you have to make sure of is that will you need to install a floor in a high moisture area?
If yes, then you have to install a floor that is reliable and suitable for a high moisture environment. You can choose one from different flooring types like Vinyl tile, porcelain tile, concrete, or ceramic tiles.
Pet friendly Floors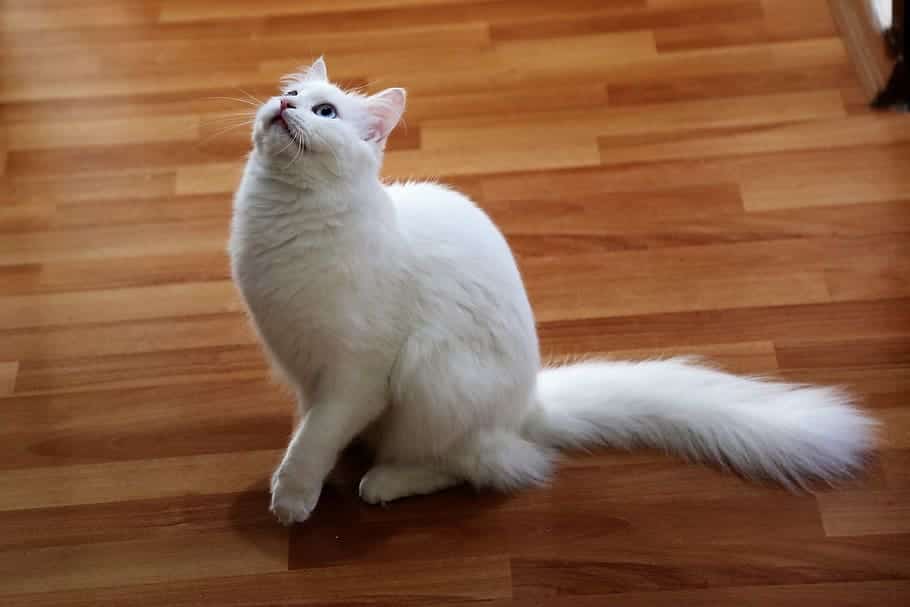 Are you a pet lover? If so you need a superior wear resistance floor. Because many floors like site-finished solid hardwood scratched easily by the pets.
So you can choose durable and suitable floors like plank vinyl floor, carpeting, or laminate flooring.
Consider the Style
A floor plays an important role to increase the beauty of a home. Fortunately, all flooring materials in this guide have multiple colors, patterns, and textures. That means you have multiple options.
So, you have to decide which one will more appeal to you. Because your choice would be different from others. You may like a luxurious appearance floor rather than a simple texture.
So, keep in mind these things while choosing!
Durability
How durable is a flooring material is the most important thing to consider. Because when you install flooring it should be last for years. Definitely, you won't like to replace it within a few years. Especially when you spend a lot of money!
So, you should pick a more durable flooring material that can last for up to 15 to 20 years at least.
Cleaning
Installation
Budget
Your square footage budget is one of the most important things while choosing a floor. Your budget could be $2 or less, between $2 to $5, and more than $5.
With a budget of $2 or less, you will go with bargain laminate flooring that has an appearance like general wood. You can also choose resilient flooring that refers to sheets and tiles.
Normally with a low budget, you don't have many more choices.
With the budget range between $2 to $5 or more you will find more attractive laminates fall and luxury higher quality vinyl tiles as well.
Different Types of Flooring materials
1. Hardwood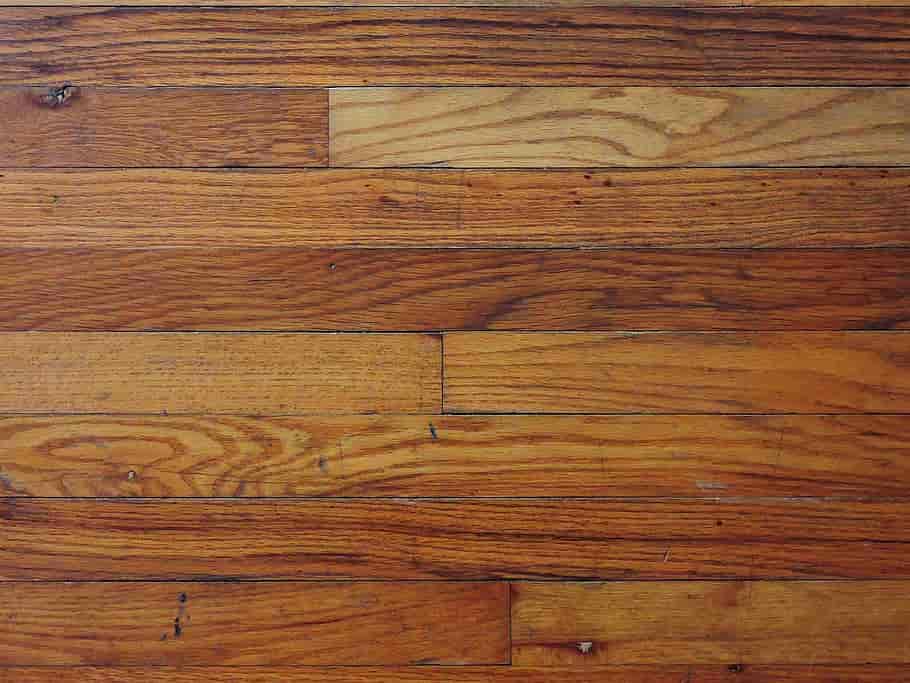 Hardwood floor is a type of wood floor that is made of wood usually from timber. Wood is a common choice for flooring nowadays with different styles, colors, and species.
It is made of one single piece of wood cut from a tree of your choice. The most commonly used woods for hardwood flooring are oak, cherry, and walnut.
It is known as one of the most luxurious floorings with a shiny look.
It is common for homes in New England, Canada, the USA, and Europe. According to Statista research hardwood flooring materials sales only in the United States amounted to 3.45 billion dollars.
Mostly the planks are thick of three-quarters of one inch but the width might vary. If we talk about the standard width that is between three to five inches, called a standard or medium plank.
There is another style called wide planks and that is usually between five o ten inches.
Pros
More durable then engineered wood floorings like vinyl and laminate
Easy to clean and maintain
Available in various colors and styles
Cons
Cost
The range of wood flooring is between $2500 to $7000 that is one of the most expensive flooring options. It includes both material and installation costs.
With the passage of time crapes, scratches and dents will develop. So the refinishing cost of hardwood flooring ranges between $1100 to $2400 and you have to refinish generally after 4 to 5 years.
2. Laminate Floor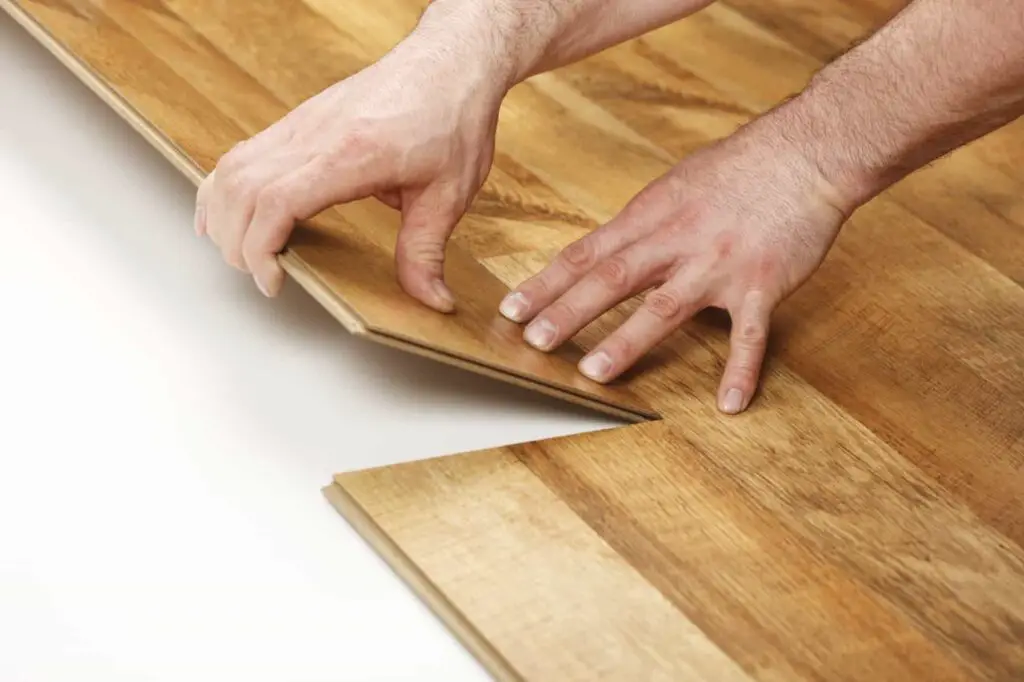 Laminate flooring is one of the best options if you want to install hardwood floors but the cost doesn't match your budget because it mimics the real hardwood floor!
The difference between the laminate floor and hardwood floor is that the laminate floor doesn't contain a real wood top layer. It uses photo-realism technology of different finishes like stone, wood, and is covered in a plastic coating.
The main advantages of laminate flooring are lower price, ease of installation, durability, and large varieties of colors, styles.
But on the other hand, it also has the advantage that is moisture can damage and difficult to repair.
Pros
Looks like real hardwood floor
Waterproof and scratch-resistant
Less expensive than hardwood
Suitable for high foot traffic areas
Cons
Hard to repair if get damaged
Cost
It costs between $1 to $7 per square foot but it depends on the quality of laminate. And $2 to $5 per square foot for its installation, it also depends on installation difficulty.
3. Vinyl

Vinyl flooring is a popular option nowadays, particularly for kitchens and bathrooms.
Vinyl flooring has further two types the first one is sheet flooring in which sheets are 6 to 12 feet wide. The sheet flooring is more resistant to water and easy to install.
The second type of vinyl flooring is luxury vinyl tile flooring which uses tiles of 9*9 to 12*12.
The vinyl floor could be a better option in the areas with high foot traffic like hallways, entryways, bedrooms, kitchen, and bathrooms, etc.
Pros
Cons
Pricing
It has an affordable price and you can go with it at $3 to $15 per square foot.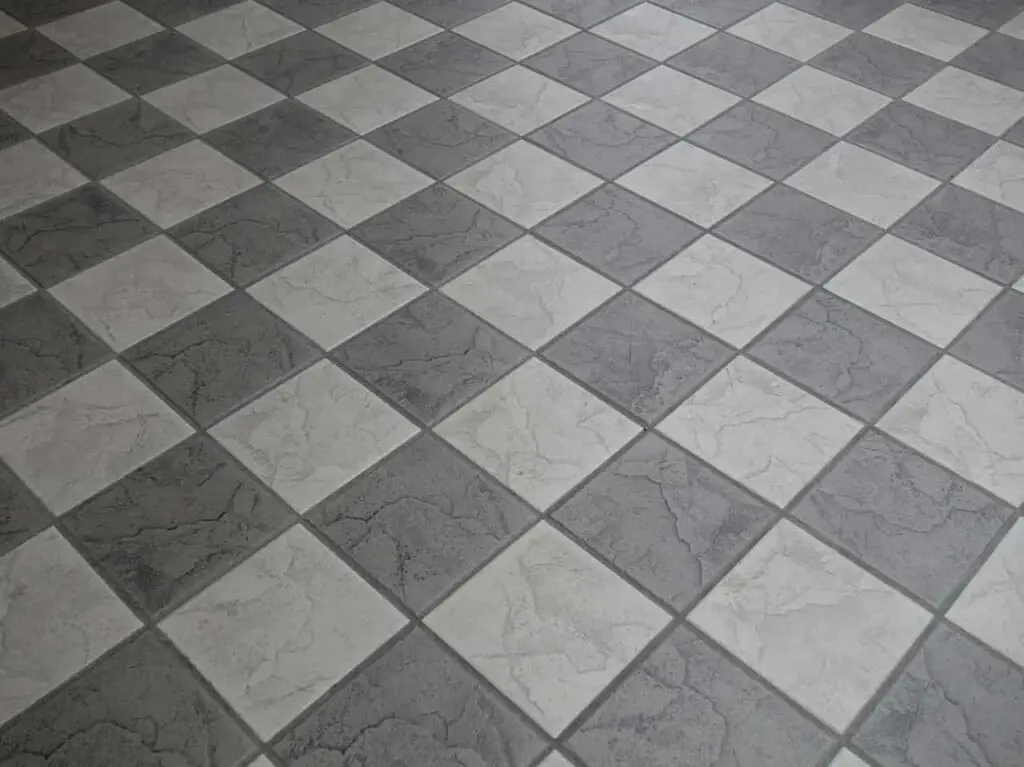 For high traffic and moisture-prone areas, porcelain and ceramic flooring is a great option. With its good variety of looks and designs, it is durable, waterproof.
It is also a great option for kitchens, bathrooms, and entryways.
It is an expensive option at $13 to $83 per square foot. If you are going to install it by yourself then it may not a better option for you because it is difficult to install.
But still, if you are a professional to install this type of floor by yourself and also you can afford its price, you should go with this best option.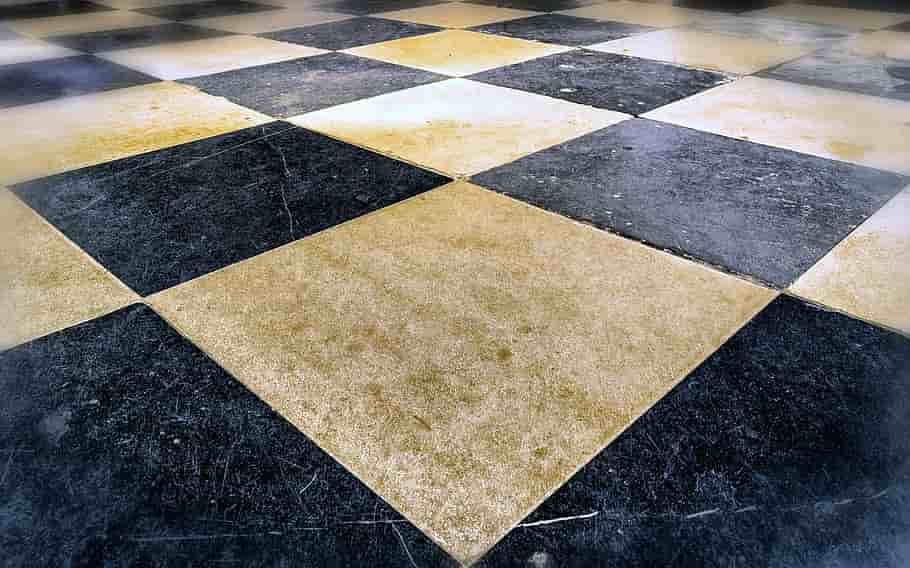 If you want a classic flooring option, natural stone tile is a great option for you with different varieties like granite, marble, travertine, and sandstone.
It also comes in various colors, styles, and shapes that make it a more classic flooring option. Almost all types of natural stone floors are durable, insulated for warmth, eco-friendly, and good for homes.
But travertine is more durable than all other types.
Pricing:
It always needs professional installation at $800 to $3000 for both materials and labor that is more expensive.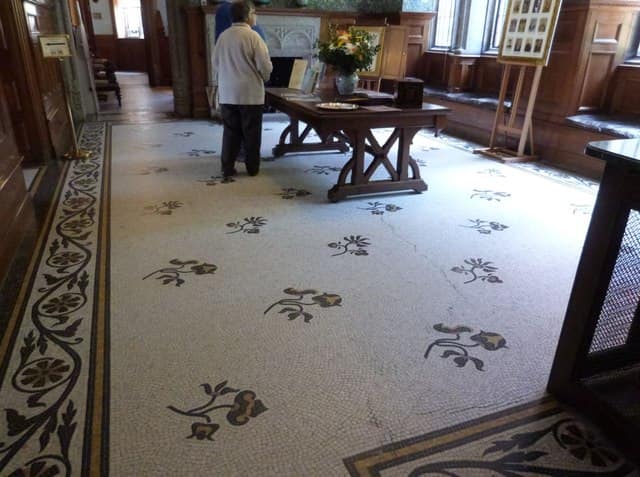 A carpet is a favorite option for many homeowners in their bedrooms with its benefits including cost-effectiveness, softness and warmth, various colors and designs, and soundproofing.
But not only this it also has some disadvantages like difficult to maintain, not good for pets, highly non-recommended for kitchen and bathrooms.
If we talk about how it looks? It gives a neat and amazing look because of the variety of textures and an upper layer of the pile that is usually made of wool or fibers.
Pricing:
The carpet floor is one of the cheapest flooring options at $3 to $11 per square foot. You can also install it by yourself that also reduces the cost.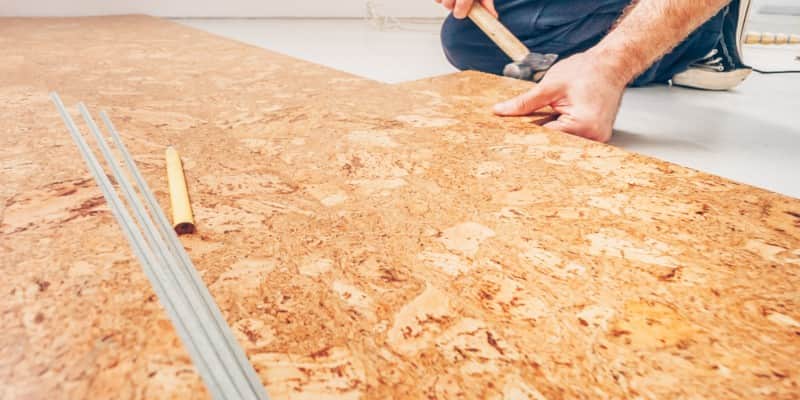 Cork has a natural look with its two types the first one is floating cork flooring and the second is cork tiles.
Floating cork flooring is easy to install. It is not solid but sandwiched with many other layers. The best thing with floating cork flooring is you can also install it by yourself.
On the other hand, cork tiles are truly something different because it is always better than floating cork flooring.
Pricing:
It has an affordable price with its beautiful colors and designs at $3 to $12 per square foot.
Conclusion
I am pretty sure now you're able to decide what floor you need to install for your home and you understand the different types of flooring materials.
You can select any option it totally depends on your requirements what is your budget, what you like the most and which one is suitable for your environment.