How long does carpet last? The answer to the most emerging question in the flooring industry is hidden in the key factors that are considered when buying a carpet.
Yes it's quite obvious like making tea you consider the quality of tea leaves and milk two main ingredients of tea if the main ingredients are not good tea will not happen to be high-quality, similarly, the two main significant ingredients of carpet construction are the type of natural or synthetic fiber of the carpet and the carpet pile.
So now the answer is, that you need to change your carpet when you feel the fiber and the pile are not functioning enough to serve your foot consolation.
Is that being said what next comes to the human mind many questions out there some of them about the pile like does higher pile carpet last longer?
Or how long should the pile in a carpet last? Or which type of carpet pile is the most durable? And some of them about the fabric like which carpet fiber is most durable?
How do you know if the carpet is of good quality? Do carpet fibers break down? And many more. In this article, we will smoothly unveil all the technical facts about the carpet life cycle. Let's answer all the questions one by one.
How long does Carpet Last?
Carpet is not much reliable as compared to other flooring alternatives, the honest answer to How long does carpet last? is not for a long period.
Some of them are designed to only last for five years they are called low-quality carpets others like high-quality carpets can never last for more than 10 years. Some signs are discussed below to reveal your time to change the carpet.
How Often Should You Replace Your Carpet?
This is ambiguous to forecast the right time to replace the carpeting in your home but there are some common indications that demonstrate the clear time-snap of changing the carpet.
Carpet that is called modern carpet should last about five to fifteen years, some manufacturing details also matter to the durability of carpets such as the quality of the construction of the carpet and the extent of foot traffic it bears.
If there are threadbare areas or immovable stains, then it is time to replace your carpet. Strong odors that remain after deep cleaning may also be a sign that it's time for a new one.
If the carpet pile stood up when new and is now flat, this indicates that the carpet is wearing out. A carpet may look a lighter shade in some areas than others.
A faded carpet may not necessarily need replacing, but if aesthetics are important, it is a good idea to change it.
How Long Does a Carpet Last in a Buy-to-Let?
Solid flooring such as laminates and vinyl are preferred by some landlords because they are easy to clean and less obsessed with spots, they don't install carpets in buy-to-let properties.
Perhaps it is a good idea for those who throw parties and invite their friends routinely at home as it is a multi-occupancy property.
The carpet does not behave conveniently and leaves you exhausted if wine, coffee, and other alcoholic splits are not cleaned immediately, the carpet can look messy in a moment.
Bit of the landlord likes to change the carpet fact the carpet is well-worn and the resident changed. The carpet requires a heavy deep cleaning before a new resident's arrival if it is not replaced.
Factors That Affect Carpet Life Expectancy
There are several factors that play into how long your carpet lasts. These include:
Type of Carpet: The type of carpet you choose has a major impact on its longevity. Different types of carpets are made from different materials and have varying degrees of durability. For example, more expensive carpets like wool and nylon are more durable than polyester or olefin.
Maintenance: Carpet maintenance is an important factor in determining how long your carpet will last. Regular vacuuming, deep cleaning, and spot treatments can help extend the life of your carpet by preventing dirt and debris from becoming embedded in the fibers.
Traffic: The amount of traffic on your carpet also affects its longevity. Areas with high foot traffic such as hallways or living rooms tend to show signs of wear faster than areas with less traffic like bedrooms or offices.
Climate: The climate in which you live also plays a role in how long your carpet will last. Carpets in dry climates tend to last longer than carpets in humid climates as excessive moisture can cause mold or mildew to form.
Quality: Higher-quality carpets are typically more durable and have longer lifespans than lower-quality carpets. Investing in a higher quality carpet may cost more upfront but it will save you money by lasting longer without needing to be replaced.
How Often Should a Carpet Be Cleaned?
Cleaning may not double the age of the carpet but it definitely adds a considering chunk of time into carpet life.
Vacuuming routinely, not less than once or more a week will vanish all the dirt and dust loose particles, but sticky tiny particles of dust can get deeply implanted at the base of the pile.
The carpet should be professionally cleaned to get rid of embedded dirt. You could buy a heavy-duty carpet cleaner to do the cleaning by yourself but to have a professional outcome you need to buy an industrial-grade carpet cleaner.
Related Topic: Best Carpet Cleaning Machine: Top 9 Picks
What about Carpet Warranties?
Warranty for carpet is provided by many constructors. For example, if the prescribed warranty of a carpet is 10 years, look forward to your carpet age lasting not less than that long, but it can last a small longer.
If manufacturers are certain that the carpet will last the warranty duration they will provide the warranty only as they want their carpet to wear out for their warranty time as they don't want warranty claims.
A manufacturer will only provide a warranty if they are sure that the carpet will last the warranty length as they don't want their carpets to wear out before that time, as this will cost them considerably in settling warranty claims.
Warranty may not include texture retention or appearance if it covers the main criteria.
A carpet pile may appear flat after a considerable amount of consumption that stands tall before. A high-quality carpet provides a texture retention warranty means the pile will look exactly fixed.
Similarly, some carpet warranty provides specifically fade-resistant features, they will not fade away over time.
What type of Carpet is Likely to Last the Longest?
The carpet is made up of fiber, with wool or nylon last the longest. Apart from fiber type, there are many other factors including the weight and density of fibers.
It is observed that the weighted and dense fiber large carpet lasts the longest. Good Carpet fibers are twisted.
Opt for a carpet with more than 7 degrees of twists per inch. A dark-colored carpet may look tidy for a long but that doesn't mean it may last longer than the light-colored one, both need to be cleaned regularly for a long life cycle and healthy hygiene.
The type of carpet you choose has a major influence on its longevity, so let's take a look at the average lifespan of some popular types of carpets:
Wool: Wool carpets are considered the most durable type of carpet and can last up to 25 years with proper care.
Nylon: Nylon is a very popular choice for carpets due to its resistance to staining and fading. It usually lasts between 10 and 15 years with proper maintenance.
Polyester: Polyester carpets are more affordable than wool or nylon but they don't last as long, usually around 5 to 10 years.
Olefin (Polypropylene): Olefin is a budget option for carpets that typically lasts 3 to 5 years. However, it doesn't stand up well to heavy foot traffic or staining.
Related Topic: 7 Best Carpets for Bedrooms with Buying Guide ( Reviews)
Is it Better to Buy an Expensive Carpet for its Durability?
It is 100 percent perfect to opt for an expensive carpet that lasts 15 years, within your budget as what they claim they prove, as they don't wish warranty claims.
Some factors you have to care about are never compromising the cleanliness of a carpet regular cleaning will help the carpet to last for its life.
Does a Higher Pile Carpet Last Longer?
The pile is the most important factor that plays a vital role in carpet life, the deeper or higher the pile has longer the carpet will last. High-pile carpets come with a guaranteed long-term lifespan.
Which type of Carpet Pile is the Most Durable?
Berber carpet with another name-level loop pile has the most long-term performance as it is designed to provide stain resistance with a happy budget.
Which Carpet Fiber is Most Durable?
Nylon carpet fiber is considered the most durable carpet as it is well-known as the most reliable and long-lasting synthetic carpet fiber in the industry.
Related Topic: Is Nylon Waterproof? Nylon vs Polyester
How do you know if the Carpet is of Good Quality?
Carpet quality relies upon its density, density is defined by the thickness and tightness of carpet fibers. You will have the genuine idea by bending the carpet sample back if you feel it is backing easily, it is a low-quality carpet.
Do Carpet Fibers break down?
There are some factors including harsh chemical contact and ultraviolet rays that may cause your carpet to break down at the base of each tuft also known as degradation.
Let's reveal the obvious symptoms that depict the accurate time snap to change an old carpet for a fresh one.
1. Embedded Stains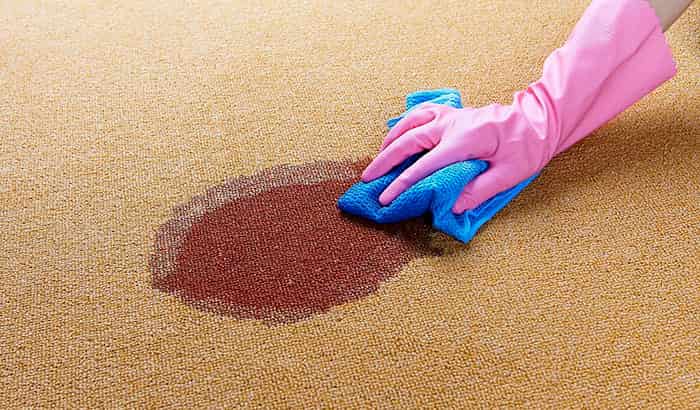 Embedded stains, especially on light-colored carpets like beige or another light-toned carpet, make you replace your carpet much earlier as they look unpleasing to the eyes and make you feel unhygienic.
Your effort to clean the stubborn spots with tough cleaners will make the situation worse as you need to use harsh chemicals. So changing the carpet will suit the boot.
2. Water Destruction and Mustiness
The water stains not only look unpleasing to the eyes but also a hazard to health it is a major sign that leads you to replace your carpet. Mustiness is warmly affected by those who have mold allergies and asthma.
So water mold is a solid and potential reason to change your carpet as it is not only a surface error but also extremely dangerous to breathing.
3. Awful Odors
The smell is a soft particle apart from breathing that affects our mood or soul. Good smell has positive effects bad has negative.
Bad odor impacts the room's atmosphere immensely. A smelly carpet is a sign that your carpet is now not for your comfort it has become a risk to your health. You can never get rid of a bad smell by cleaning so you must have to replace your carpet.
4. Wear and Tear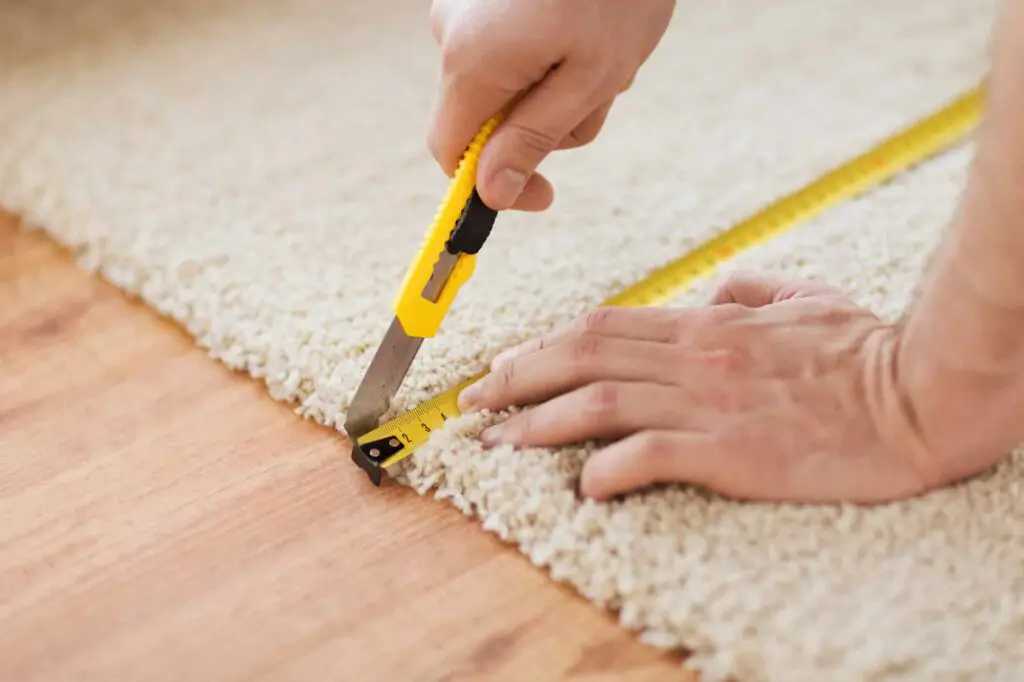 Normally carpet fibers begin to look worn out, frayed, and matted within three to six years some damages are toughly possible to cover or hide.
Your carpeting started to show the indication of wear and tear patches. The conclusion is that no matter how clean your home is if the carpeting looks dirty whole the house will look a mess. So happy changing the carpet to prevent the home from messy identification.
5. Expanded signs of Allergy
The older the carpet higher it holds the impurities, After some time worn-out carpet became a collection of extracted pet fur, dirt, dust, and pollen causing many painful experiences such as stuffiness, sneezing, and itchy and red eyes.
If you notice your family is from suffering the mentioned allergies solution is no less than to change your carpet as through can never fully help out in this situation.
6. Worn-Out Padding
Carpet padding can provide even comfort to your landing object for up to 25 years but the most commonly used foam-based padding can serve perfectly only for 10 years.
Padding services like cushioning noise buffers and added insulation become degraded over time as the carpet is misshapen to be uneven, wrinkled, and uncomfortable to land. Instead of providing comfort, it begins to be uneasy. So it is a definite time to replace it.
7. Aesthetics
If you are someone who is planning to sell your home or rent it out in the near future must consider that the neat and symmetric dress of a house appeals strongly to buyers. The main object that plays a huge difference in a house's aesthetic is carpeting.
Carpeting should not only look luxurious but also need to present harmony with the whole home. Old carpeting with a new wall color scheme is a huge no.
in order to design your home modernly, you need to replace the old carpets with modern ones. The more the house looks modern the price value it gets.
Types of Carpets
The carpet lifespan depends upon your pick of style and brand of carpet.
Classes Of Carpets
LifeSpan
Durability
Plush/Saxony
More than 5 Years
A delicate smooth texture is not good for busy areas.
Loop Pile
More than 10 Years
looped, uncut yarn perfect pick for high-traffic
Areas.
Cut Pile
More than 10 Years
The tightest twist provides a high-level
Durability.
Cut & Loop
More than 8 Years
As compared to loop carpet it is less durable.
Cable
More than 5 Years
not designed for high traffic as long yarn mashes soon
Berber
More than 15 Years
Do not let spill upset the carpet with
Looped fibers.
Most Trusted Brands
Here are some top brands for carpet durability. Thousands of options out there making it for you too tough to pick!
We did it for you trust us.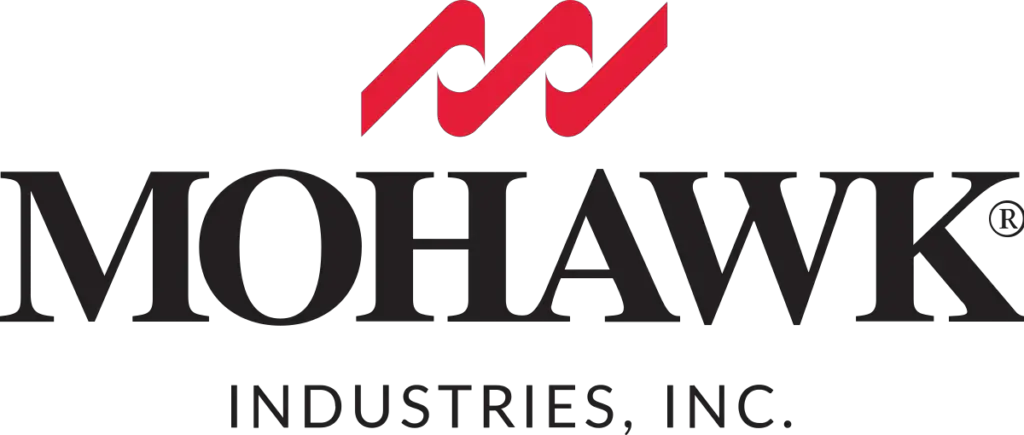 Floor experts rating (4.8)
★★★★★
Durability: A-
Elegances: A
Luxury: B+
Price: B+
Spot Resistance: A
Mohawk SmartStrand Carpet
Mohawk Industries was established in 1878 in New York, it is indeed the oldest carpet brand company in the business. This brand ideally designed carpets for residential and commercial areas.
This company has a continuous technological method that creates the most robust polyester material that is buttery soft. This company is famous for its term smart strand produced to solid stand in tough weather this feature is called weather-resistant.
This brand uses a synthetic material developed by DuPont called Triexta, which is well-known for performing as well as nylon. This Mohawk brand carpeting is a wise pick for you if you have kids and messy pets in the long run.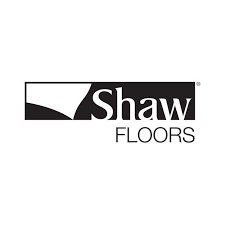 Floor experts Rating (4.6)
★★★★★
Durability: A-
Elegance: B+
Luxury: B+
Price: B-
Spot Resistance: A
Shaw Serene Key
Shaw Flooring brand was founded in the industry in 1946, this company comes to the top of the list of best carpet producers in the market you can explore.
With a wide variant option choose this brand to provide you with top-grade utilities to facilitate your carpeting. You'll love Shaw Flooring's products that contain R2X spot-resistant technology to battle stubborn stains such as soil destruction and any kind of spots.
It has a waterproof feature called LifeGuard that prevents the carpet from mustiness and water harm.
Shaw Floorings also provides you the facility of recycling your old carpet into a fresh one which will not only comfort your budget but also definitely aid the environmental distress on your behalf.
Carpet Care-Tips
Great Tips to Lengthen the life span of a Carpet:
Cleanse the carpet accordingly sometimes it needs a deep wash sometimes just needs a thorough wash.
Never walk on the carpet with shoes.
Rearrange furniture carefully.
Immediately clean spots and stains.
Have the services Zerorez.
Use Protectant to defend carpet against weathering
In Conclusion
So, what have you learned? First and foremost, a lot depends on the type of carpet you have. If it's a low-pile or Berber, you can expect it to last anywhere from 10 to 20 years with regular vacuuming and cleaning.
Saxony and other high-pile carpets, on the other hand, should be replaced every 5 to 8 years.
Second, caring for your carpet is essential if you want it to last as long as possible; make sure you vacuum at least once a week (more often if there are pets or kids in the house) and get it professionally cleaned every 6 to 12 months.
When it comes time to replace your old carpet, don't forget to check out our list of the most trusted brands – you won't go wrong with any of them!
Now that we know all this valuable information about carpets, what are your thoughts? Let us know in the comments below!
FAQs
How can I prolong the life of my carpet?
You will need your carpeting to change at the end sooner and later but the lifecycle of a carpet can differ on the degree of maintenance it gets.
Which Carpet Material Lasts the Longest?
Nylon is the carpet material that lasts the longest.
What Will Ruin a Carpet?
A condition called "dry rot" means the carpet doesn't allow you to fold and roll it without making cracks in the foundation, and rug fibers have been demolished enough causing huge unbeatable damage. Dry rot can never be fixed.