A well and properly-designed staircase is known as a signature touch of a home. Especially when it comes to multiple wood stairs ideas. Because wooden stairs are more popular due to their quality, luxurious look, style, and fluidity.
If you are looking to find out the best wood stairs ideas, you are at the right spot. So, to know more keep reading.
In research, statistics research department reveals wooden stairs, doors, and windows manufacturing only in China projected to 5 billion U.S dollars.
Types of Wood Stairs material
Oakwood
With a lot of positive qualities, oak is known as the most common type of wood for stair treads. Also, it is considered a more durable wood species that can match any home style.
It can also match every type of solid wood floor because it is available in different beautiful fine-grained textures and colors with additional options.
You'll be surprised to know, that there are around 600 species of oak wood. So, it is an expensive option.
Ashwood
In many ways, ashwood is similar to oakwood in texture and characteristics. But it is a little bit more elastic, hard, and strong wood material than oakwood.
It provides an amazing texture and appearance with high toughness and flexibility. The drawback of ashwood materials, they are not weather-resistant.
Especially they get quickly damaged in high humidity.
It can be a less expensive choice than any other wood stairs material.
Walnut
Walnut wood is widely used in flooring, furniture, and covering. But this wood material is also a great option for a staircase.
So, walnut wood is an excellent candidate for a wooden staircase. Especially American black walnut is the most expensive and valuable hardwood material due to its uniqueness.
Due to its toughness walnut wood is popular for its stability and strength. Moreover, it is waterproof and moisture-resistant after properly sealed.
So, it can last for years without getting damaged.
Maple
One of the common species of hardwood material is maple. It is available in both hard and soft variations. The interesting thing about maple wood, it is generally less expensive than oakwood and walnut.
But in durability and stability, it can compete for both of them.
The only drawback of the maple wooden staircases, they are not scratch-free because of the smooth surface. So, a home with pets has a high chance of getting deep scratches on the stairs.
19 Wood Stairs Ideas
1. Prefabricated Wood Stairs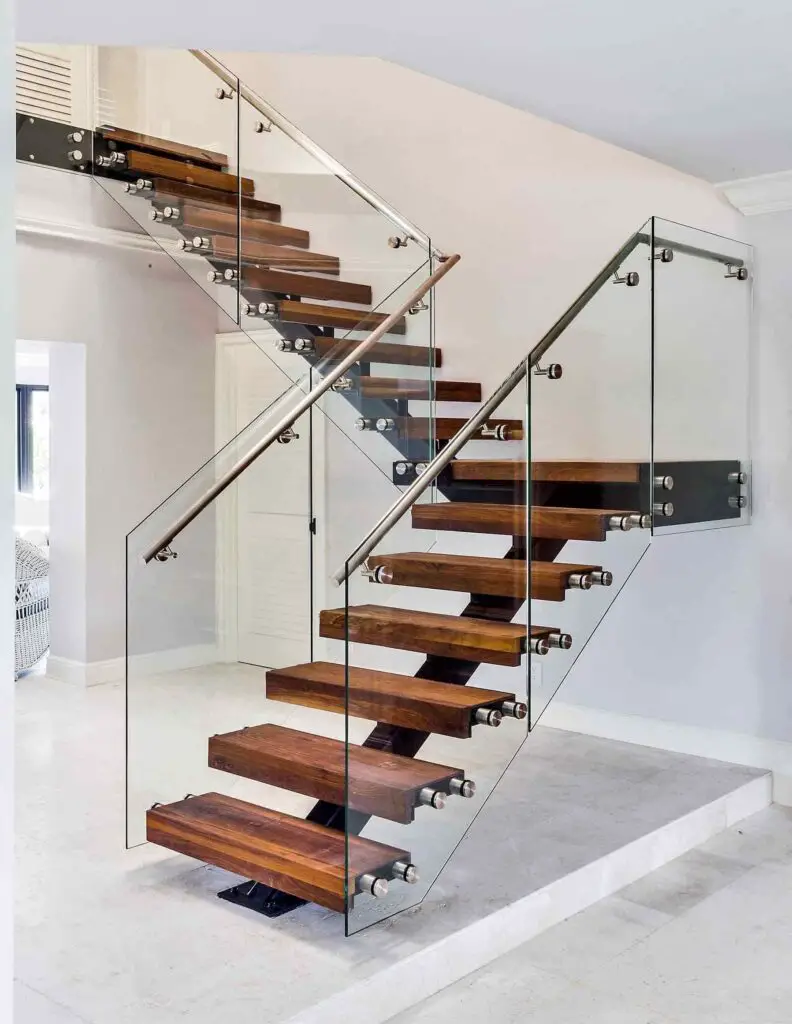 If you are looking for a quick deck stairs fix, prefabricated wood stairs could be a great option. You can buy premade wood deck stairs. This is a fast and cheap idea to fix wood stairs.
They are premade so you have to buy them from an authorized brand or store.
2. Modern Wood and Glass Staircase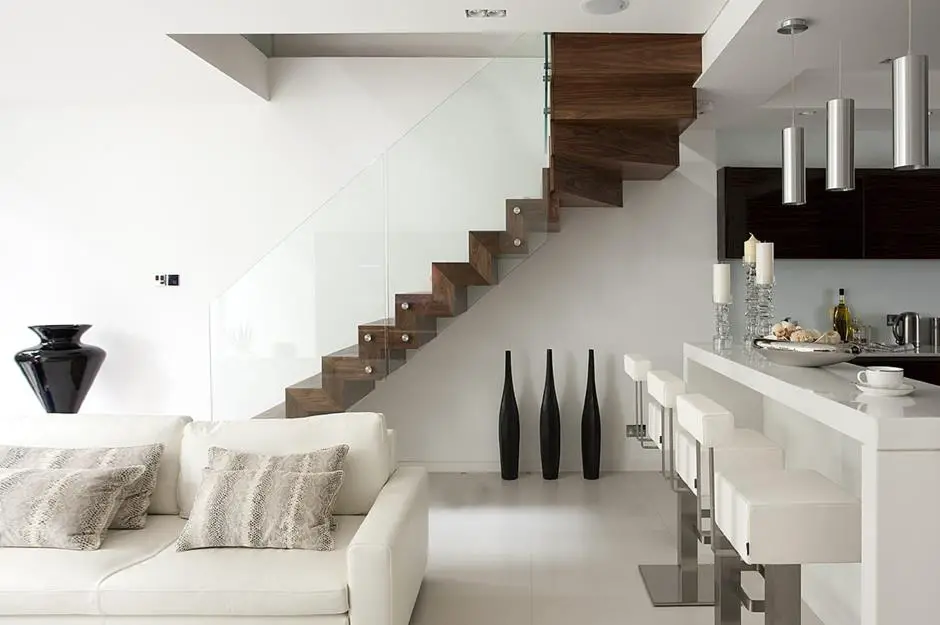 The glass and wood combination is known as one of the most attractive combinations. Because both glass and wood have a natural shine. Especially when it comes to combining them in a staircase.
The glass will completely cover the stairs from every side. So, it will give an attractive appearance.
It would be a little bit more expensive because you have to use high-quality dark wood and glass.
3. Painted Wood Stairs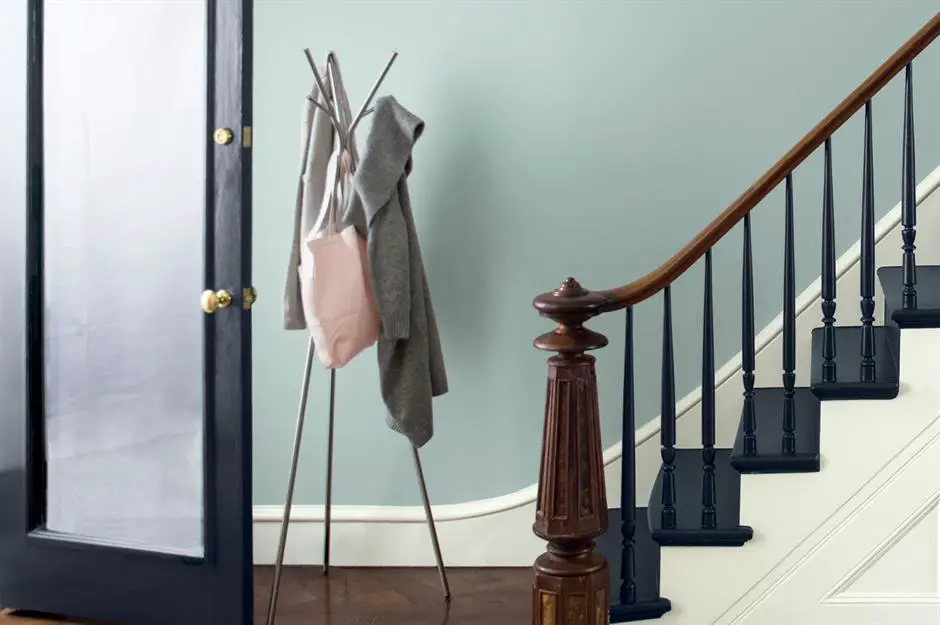 Painted wood stairs are a way to enjoy the quality of wood with a different color than a hardwood material. This is not a popular approach but still many people like a specific color other than natural wood color.
But it can increase your budget because you need to buy oil paint separately.
4. Floating Wooden Staircase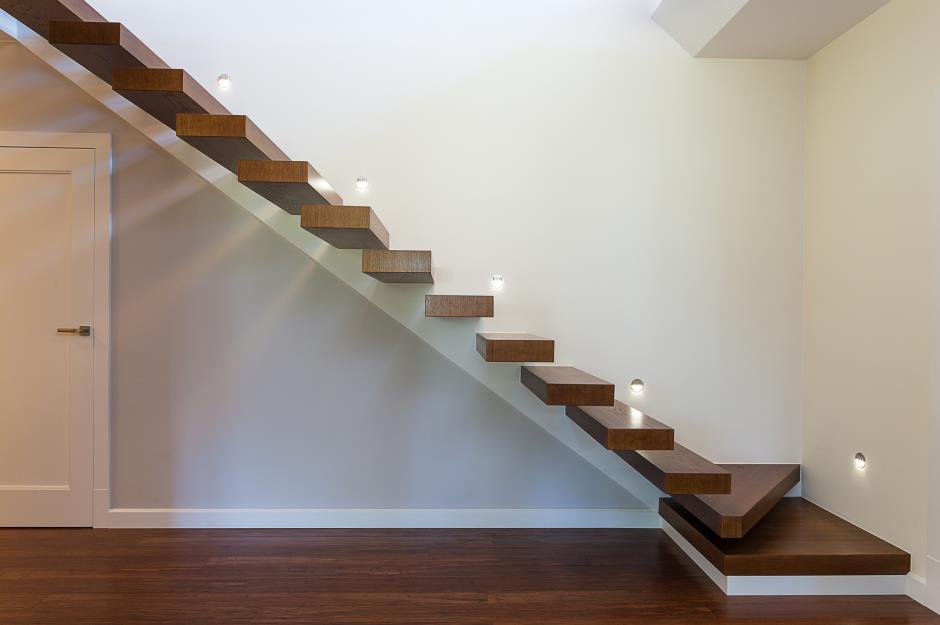 Floating wood stairs could be an ideal approach for those who like optical illusions. This stair design is more attractive and unique due to its stability in the air.
With a safety issue, it could be dangerous for a home with pets and children. Because the treads will be bolted to the wall.
But still, you can make them safer by adding a banister.
5. Exposed Wooden Staircase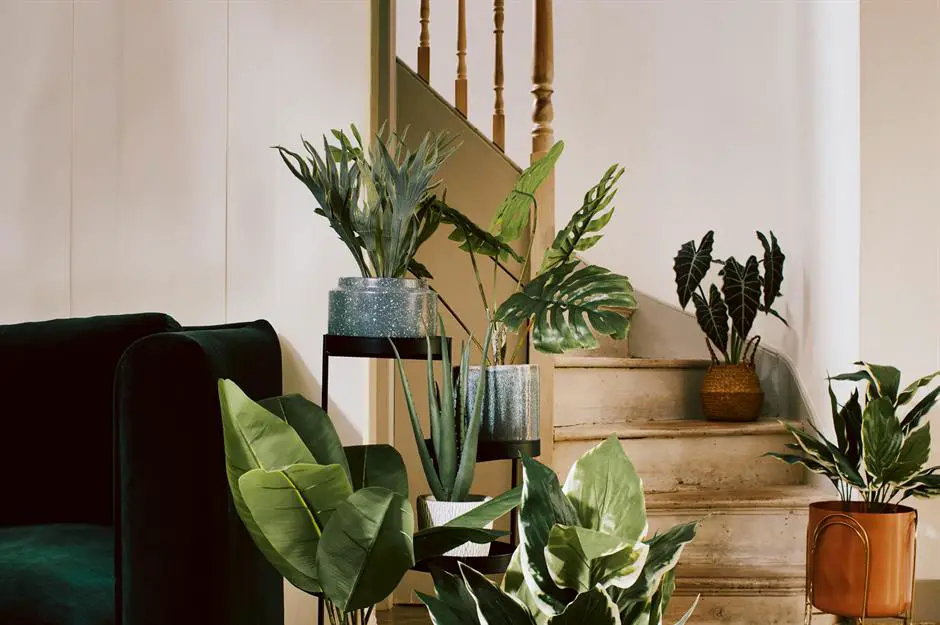 An exposed wooden staircase style is known as a traditional and classic staircase style that is still alive in the 21st century. It allows you to display beautiful small plants across the steps.
Moreover, it is completely safe for pets and children. It can handle high foot traffic but you need to apply wood wax to protect its shine.
You can say this is the oldest and simplest wooden stairs style.
6. Wood Stairs with Storage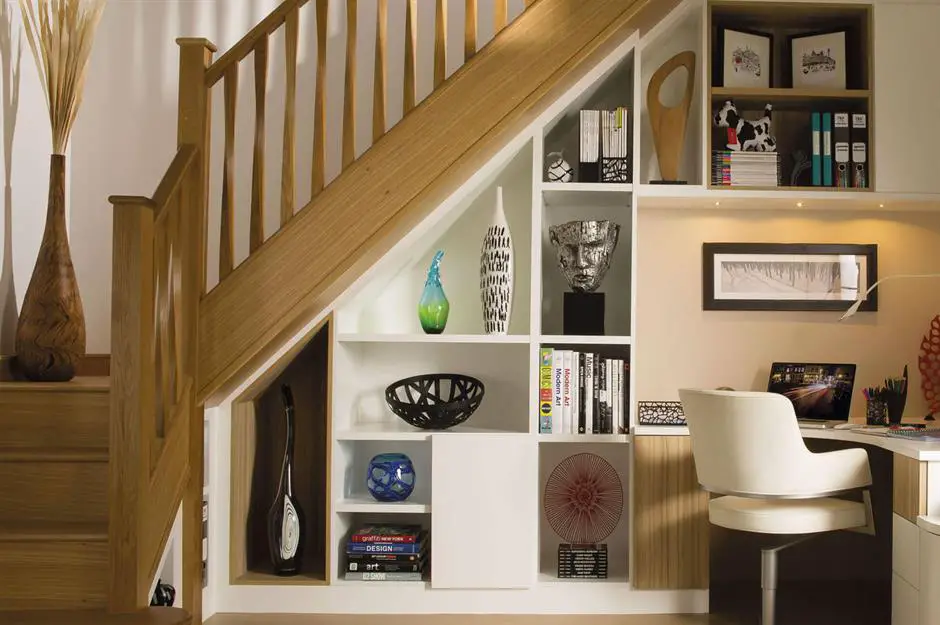 Storage is the biggest problem in every home. Usually, the area under the stairs is useless and never be used. So, you can choose this idea that allows you to make storage under the stairs.
It can be more attractive and useful with some clever thinking.
You can fix wood racks that can hold a lot of things. You can also use these racks to decorate the home.
This is an amazing idea to make an extra place to keep things safe. But you should avoid using this as a dustbin. Don't through everything there because it will look like a mess.
7. Wood Stairs with Hidden storage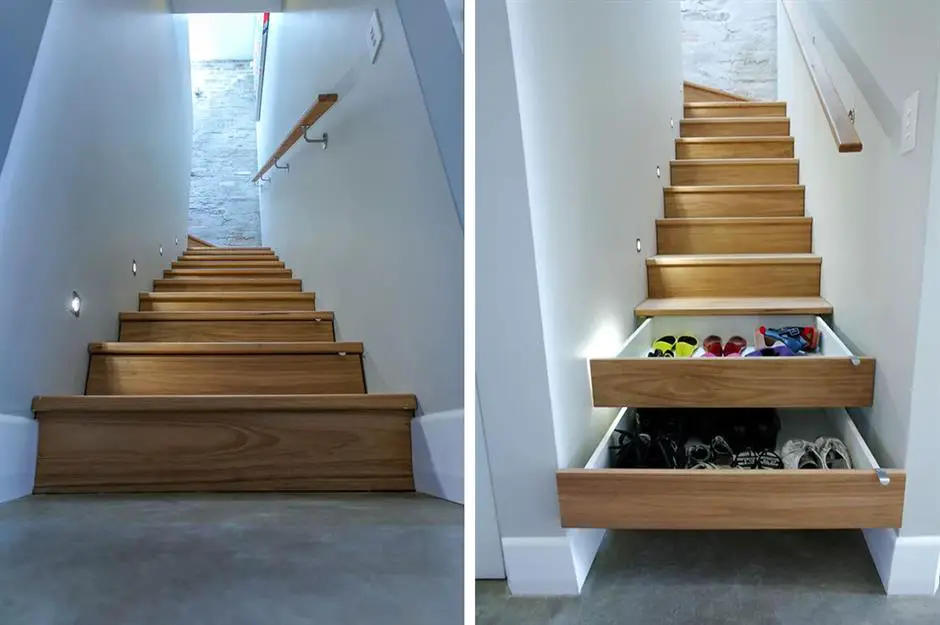 Wood stairs have the ability to have hidden storage. You can make multiple drawers under every step. They can be closed all the time and you can open them whenever you need to store something.
This is called hidden because only you will know about this. So, they can hold your important thing safely.
8. Closed Wooden Staircase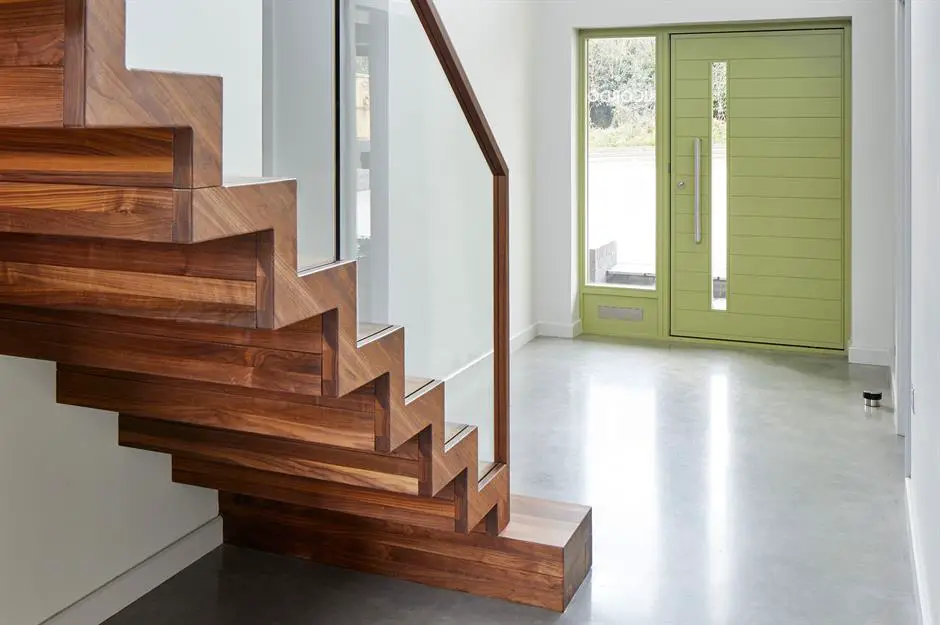 Stairs with closed wood treads are also known as an ideal and affordable option. Closed wooden staircase treads are considered one of the safest stairs because they are connected to each other closely.
So, there are fewer chances of slip and fall incidents on them. Also, these stairs provide an attractive look to the home.
Related Topic: How To Transition Laminate Flooring To Stairs?
9. Wooden Spiral Staircase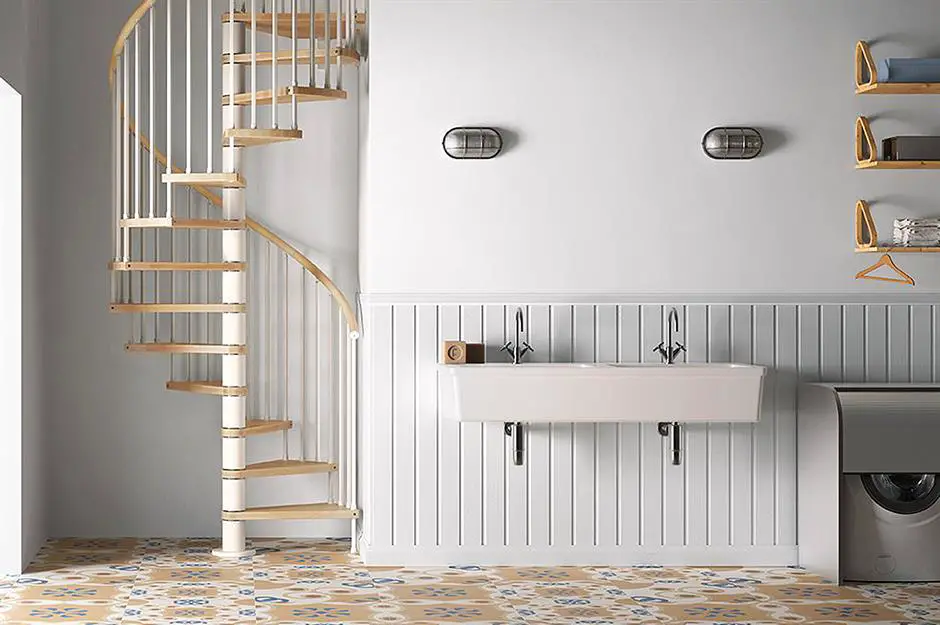 A spiral staircase specifically looks more beautiful with wood. The rounded shape of stairs is the best way to use hardwood material planks.
Wooden spiral stairs also save space because each tread flows into the next and so on.
So, if you have less space but still want to design wood stairs, you can go with the wooden spiral staircase.
Also, it is less expensive than other wood staircases because it fulfills the requirements in less amount of material.
10. Open Tread Wood Stairs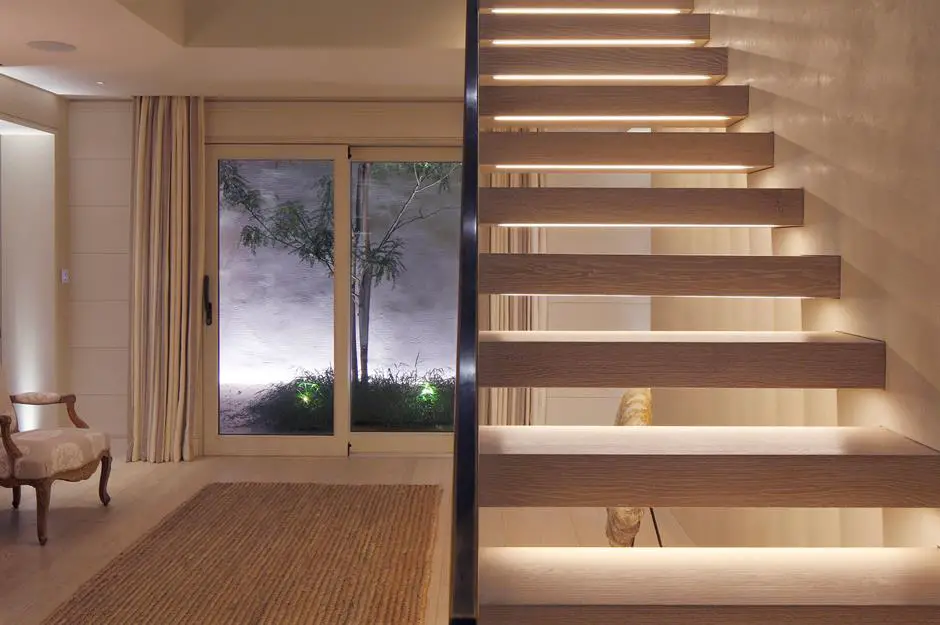 The flow of the light in a room having stairs is the biggest issue. So, to increase the light flow in a hallway or room, an open wood tread staircase is a suitable and ideal option.
Because this wooden staircase is specifically designed without a riser between the steps. That's why it may cause difficulty for children and pets to walk or crawl in the absence of a riser.
When it comes to its appearance, open wood tread stairs provide an amazing look to a home.
11. Wooden Concorde Staircase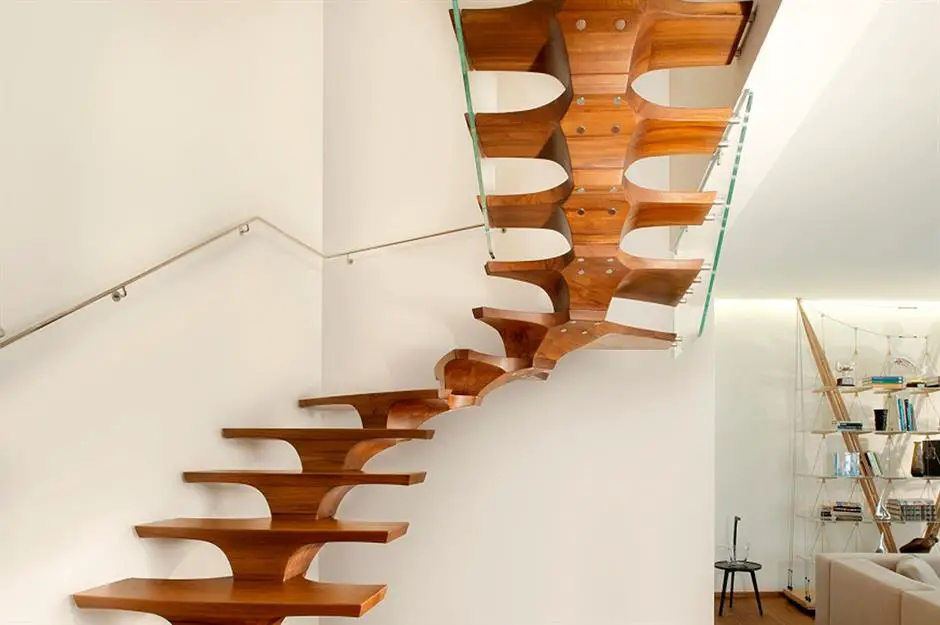 With a central column, this standard open-tread staircase is known as wood Concorde stairs. The central column provides the treads with a look like aviation wings.
So, this style looks more traditional and classic than any other.
Images Source: www.loveproperty.com
12. Ombre Stairs
It is not necessary to remove the old stairs case and apply a completely different material. There is always a way that can save a lot of time and money. So, Ombre stairs are trendy and an easy way to make dull stairs to an attractive point without spending a lot of money.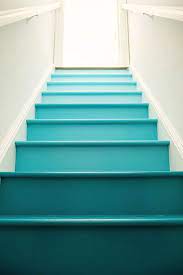 13. Chevron Stairs
It is also another way to make your old wood stairs into new and stunning "lifters". It gives a zigzag pattern that makes it a perfect home interior design as well.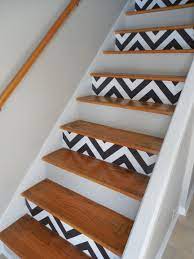 14. Mixed Material Wood Stairs
If you want to combine different materials into your staircase design, mixed-material stairs are the way to go. You can mix wood with metal accents for an industrial feel, or combine stone with wood treads for a more rustic look.
This type of stair is sure to stand out in any home décor style.
15. Cantilevered Wood Stairs
For an impressive statement piece in your home, consider having cantilevered stairs installed. These types of stairs feature one large tread that appears to be floating in mid-air and is supported on the back by a metal or concrete structure.
The result is an incredibly eye-catching design that will be sure to turn heads.
16. Wraparound Wood Stairs
For those who want an elegant look for their staircase, wraparound wood stairs are a great option. These staircases wrap around the corner of a space, creating a sweeping statement in the area. Choose from different materials such as classic hardwood or painted steps for a truly unique look.
17. Cable Railing Wood Stairs
For an industrial look, consider having cable railing installed on wood stairs. This type of railing uses metal cables instead of traditional wooden balusters, creating an interesting contrast between the two materials.
It's a great way to add texture and interest to your staircase without taking away from its classic beauty.
18. Recessed Lighting Wood Stairs
For an extra-special look, try adding recessed lighting to wood stairs. This type of lighting will make your stairs stand out in the evening hours and create an inviting atmosphere.
Choose from different light fixtures such as spotlights or wall sconces to add just the right amount of illumination.
19. Wrought Iron & Wood Stairs
For a timeless look, consider adding wrought iron spindles and railings to wood stairs. This combination of materials looks great in both traditional and modern homes alike, thanks to its graceful curves and intricate detailing.
It's also a great way to create the illusion of more space in smaller spaces.
Cost of Wood Stairs
Wooden stairs' cost may vary with the quality of material and design. Because some hardwood materials are more expensive due to their toughness and stability.
But on average you have to spend $100 to $200 per step. Labor cost is also included in this estimate.
That means if you want a flight of stairs with 10 to 13 steps, your total cost will be $1000 to $2600. $1000 is the lowest price with low quality or softer material with a simple stairs design.
$2600 is the highest cost for flight stairs having 13 steps with high-quality wood material and unique design.
So, if you want a wooden staircase that can last for more than 15 years but with a limited budget. You can go with the upper-medium quality wood material. And the cost will be $130 to $140 per step.
From $1300 to $1400 you can set up a wooden staircase having 10 steps.
Wood Stairs: Advantages
Naturally Durable
Wood is a naturally durable material. As we know hardwood floors are considered one of the most durable flooring options. Same as wooden stairs are also popular for their durability.
They are also easy to clean and maintain. So, you only need a vacuum cleaner to clean them. But for deep stains like pet urine or other wastes, you may need to clean them with a steam cleaner.
Long-Lasting
If you want to save your money the life span of a staircase is important because it decides how long it will last. Staircases with low material have a low life span and may expire soon. So, you need to replace them soon.
A wooden staircase can last for up to 20 years with proper care because of its high-quality material. So, you don't need to replace them soon.
More resilient
Moving a piece of furniture or home appliances from the first floor to the second can damage the staircase. It may cause dents and scratches on the surface of the stairs.
But the wooden stairs have the ability to become strong against this type of situation and more resilient. They have the ability to return to their original shape after stretching, pressing or bending, etc.
So, you can do this type of furniture movement without any hassle or damage.
Luxurious Appearance
For many people appearance of stairs does matter. Is it for you?
The look of a staircase is also considered a stair characteristic because it gives a positive impression to the visitors.
So, wood stairs are popular because of their luxurious appearance. It won't be wrong, wooden stairs are the most luxurious and attractive staircase than any other staircase material.
Moreover, if you have a hardwood floor as well. A wooden staircase can add a consistent and seamless look to your home.
There is no other staircase material that provides both luxurious and traditional looks at the same time.
Wood Stairs: Disadvantages
Slippery
The wood material is naturally slippery. You will find this issue on both wood stairs and wood floors. That makes it more dangerous for children and pets.
If there is some moisture on the staircase it leads to slips and falls accidents. Because water or moisture makes a wooden staircase more slippery until it gets dry.
Handrailing can help you to reduce slips and fall incidents. But still, you need to be more careful about your children and pets.
Expensive
As we all know pure wood material is the most expensive material in all conditions. So, you need to spend more money if you want to install wood material on your stairs.
While the other materials for stairs are less expensive like carpet. But the good news is wooden staircase will add value to your home and a great return on investment.
So, if you are on a high budget you should go with a wooden staircase.
Wood vs Laminate Stairs
The major difference between laminate and wood is the material. Wood is a natural solid hardwood material while laminate is an engineered wood material that looks similar to wood in appearance.
If you don't want to spend a lot of money on wooden stairs but still want a wooden appearance, laminate could be a great option at a lower price.
Laminate is getting more popular day by day due to its durability, water-proofing, and long-lasting. Like solid hardwood material, it has also multiple textures and colors.
Related Topic: Laminate Stairs: All You Want to Know in 2022
Wood vs Vinyl Stairs
The other material that is similar to hardwood in appearance is vinyl. It is a good material for a staircase with multiple features to replace hardwood.
Most importantly it is not slippery which eliminates slip and fall incidents. While wooden stairs are more slippery which leads to dangerous incidents.
Like laminate, vinyl stairs are also less expensive than wood stairs. It is available in sheets, tiles, and planks with different colors and textures.
Wrap up
There are multiple factors you should consider while choosing a wooden staircase like budget, materials, safety designs, and space. Wood stairs ideas I've mentioned above have all the advanced qualities that a best wooden staircase should have.
So whatever you choose, be certain about your decision.
For further queries, you can use the comment section. It is my top priority to resolve your queries as soon as possible.
Also, don't forget to give your feedback. Will it help?
FAQs
Which wood material is best for a staircase?
For more durable and long-lasting wooden stairs you need a solid hardwood material. So, oakwood is a common hardwood material that is popular due to its toughness and stability. Also, it is widely used for wood stair treads.
What is the best wood to use for stair treads?
For stair treads, pine is a considerable wood option. Pine is more durable and long-lasting. However, it is softer than other hardwood materials like cherry oak, etc.