Carpets are used to cover the whole flooring while area rugs are used in high-traffic areas in a home to prevent your hardwood floors, vinyl, or concrete floor from scratches and stains they are the best source to style the aesthetic of the room as well.
All types of area rugs whether they are made from wool, natural grasses, or synthetic fibers can get dust or spots easily and require routine cleaning in order to save their life.
You can try your best to not get stains on your area rug but you can't avoid its share of stains.
Area rugs should be cleaned properly but the stain-affected area should be treated as special
specifically.
The best way to maintain the look of an area carpet is to have the knowledge of how to clean an area rug on the hardwood floor.
It will be a good decision to purchase a high-quality carpet or an area rug and maintain it with great care. Having a low-budget carpet can ruin your room's aesthetic with an ordinary vibe.
In order to maintain the long lifespan of an area carpet maintenance is the key. Maintenance of an area rug depends upon the solution of a query prescribed before too, how to clean an area rug on a hardwood floor.
Here you will find clear and crisp methods to solve that problem. So if you will be successful to achieve the professional level maintenance of a high-budget carpet it'll preserve your room or area's beauty.
How do we clean and Area Rug on Hardwood Floors?
It is not advisable to clean an Area Rug by using a washing machine. Instead, use a high-quality vacuum cleaner to remove the stains, dust mites, and smells with the help of, sodium bicarbonate, carpet shampoo, or steam cleaner.
Let's have a cup of solution:
Before curtaining off the cleaning methods to clean an area rug first, let's have a short conversation on some presets to do.
Prepare the Space for a Thorough Cleaning
After some time your carpet or an area rug utterly needs deep cleaning in order to live again. What about your precious wood flooring underneath as carpets are not always convenient to move around?
So the solution to this problem fits in your comfort zone. Take a thick-layered plus water-resistant plastic sheet to spread in between the carpet and flooring.
It is advised to not replace the carpet until it gets completely washed and to inspect thoroughly the plastic sheet to check if it does the job correctly. Vacuum all the debris and dust particles to save your flooring from scratches.
Precautions for Cleaning the Area Rug
Before stepping into the methods of How to Clean an Area Rug on a Hardwood Floor, you must have the knowledge of what type of method will suit your carpet or area rug.
Test the methods on a small section of an area rug to check if it goes with your carpet fabric or not. If the fiber gets damaged avoid using it and pick the alternate melody of cleaning an area rug.
Follow these 5 steps before steaming your rug:
Remove your rug from the flooring
Put a waterproof barrier like a plastic sheet onto the floor to protect your wood flooring
Replace your carpet with a plastic sheet to get started
Follow all the procedure instructions while steaming
After completing the task of cleaning leave your carpet for 24 hours to dry in order to save your hardwood flooring
Types of Area Rugs That Can Be Cleaned on Hardwood Floors
There are several types of area rugs that can be safely cleaned on hardwood floors, but not all rugs are created equal. Some of the most popular types of area rugs that can be safely cleaned on hardwood floors include:
Natural fiber rugs such as wool, cotton, sisal, and jute
Synthetic fiber rugs such as nylon, polyester, and olefin
Handmade or machine-made Oriental rugs
Flat weave rugs such as kilims and dhurries
Cleaning an Area Rug on Hardwood Floor
1. Using Sodium Bicarbonate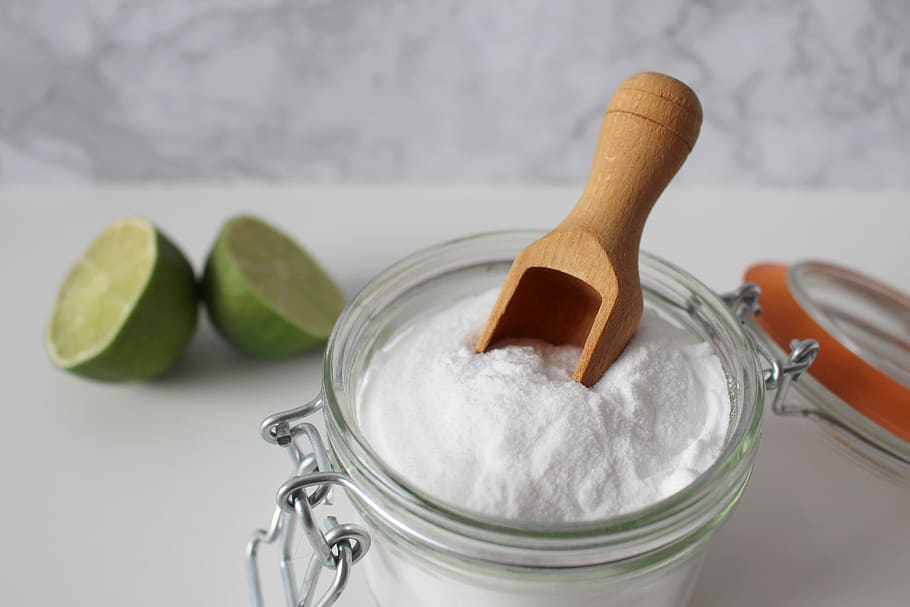 Have a good tablespoon of sodium bicarbonate and pore focally over the area of the stain. To rub the stain have the help of a damp cloth.
Avoid spreading water directly onto the rug. There is an alternate way to apply this procedure adding some water to sodium carbonate to have a good thick paste. Mix it well until it gets bonded.
Here's come an old but clean toothbrush into the scenery to help you to get the stain off by rubbing gently with some pressure techniques.
Now you have to let sit the paste onto the stain until it gets dry. Vacuum the rug to have the final transformed look of your area rug. Hey, I am clean and spotless (area rug).
Happy vacuuming
2. Steam Cleaning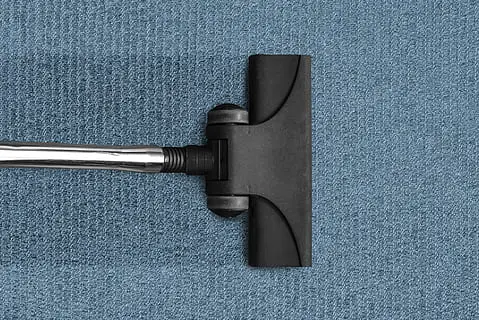 You must follow the manufacturer's instructions regardless of whether you buy a steam cleaner or rent it.
Steam cleaning is considered to be an effective, efficient, and rapid method to clean carpets because of its fruitful ingredients it will cost you a little bit more than the other procedures of cleaning.
Make sure to use a steam cleaner for the purpose of cleaning in a well-ventilated room to let the hot air flow from outside.
It is recommended to leave the carpet for hours to dry after cleaning. Vacuum is a key factor that will groom any cleaning method and get you a better outcome.
So vacuum the carpet to dispose of all the debris and settle the carpet fibers to their original state.
3. Shampoo Cleaning
Pick up your daily shampoo it will absolutely suit your carpet fact that they are formulated
specifically for human hair if your shampoo doesn't damage your hair it will be perfectly suitable for your carpet as well.
In case of oily stains, you can use dishwashing detergent but it is not as mild as a shampoo for your carpet. Use a carpet brush to spread the shampoo or detergent. Put a water-filled bucket along.
While rubbing the stains off it is advised to move the brush in one direction all the time. Ensure that neither carpet should not be soaked in the water nor spread water directly onto it.
After rubbing the satisfactory amount of times, prepare another solution with an equal ratio of vinegar and water. Sprinkle the solution onto the carpet.
Take another brush and rub it this time in the opposite direction to when you were putting shampoo onto it.
Make sure to absorb all the water from your carpet with clean cotton rags or towels. Put the carpet in the fresh air to get dried. It is a highly good option if you are stressing about cleaning extremely dirty carpets.
Bissell carpet cleaner is recommended by many experts. It is budget-friendly and extremely strong at cleaning carpets. It is worth it indeed.
4. Vacuum Away Dirt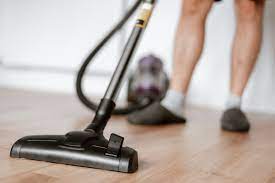 Before giving your carpet a vacuum bath ensure that your vacuum cleaner is equipped with a beater bar that bar is highly good at loosening the dirt particles from the carpet and sucking the dirt away.
So whether you are willing to give a regular clean-up to your carpet or give it a thorough cleaning treatment it is better to have a good quality vacuum cleaner to get your job east to do.
In the case of a small rug, you can start cleaning from the top and to the underside over to vacuum turn the rug.
Tip
While doing a thorough cleaning of an area rug, never forget to remove the protective layer underneath the rug. It should be cleaned as well.
5. Spot Clean Stains
Apart from thorough cleaning, some affected areas of the rug need to be focally cleaned.
For instance stains or spots on the carpet need to wipe away specifically for this purpose you can take a toothbrush to wash it away with the help of warm water and dishwashing powder solution.
Apply the solution to the stain-affected area with the help of a brush. Let it sit for good 10 minutes and dry it with the help of clean water.
To rinse away extra soapy solution dip a clean cloth in fresh warm water and blot the area.
If the stains are stubborn at the extreme you need to treat them chemically get an oxygen-based bleach mix into warm water. Must follow the label guidelines.
Apply this solution to the accidental area and leave it to sit for one to two hours to fade the stain.
Keep in mind must protect your flooring from the dirty water produced while cleaning the stubborn stains. Place a plastic tablecloth under the affected area on top of the carpet pad.
6. Remove Odors on Area Rugs
We have discussed all the aspects but if your carpet does not smell fresh is not considered to be cleaned. To get rid of awful odor baking soda works magic.
Sprinkle a generous amount of baking soda on the entire carpet surface with the help of a sponge mop and move it down into the fibers to the backing.
Let it sit overnight to get the perfect outcome. After that vacuum the carpet the baking soda is not only good for absorbing odor but also loosens the soil with its abrasive nature.
How do you clean a Large Area Rug at your home?
7. Cleaning with a Pressure Washer/ Hose
It is recommended to take your carpet to an outdoor area for cleaning thorough cleaning. Below are the steps for washing an area rug with a pressure washer below:
Into a bucket of warm water Add 1 or 2 cups of mild detergent or shampoo. Scrub the cleaner solution into the rug using a soft brush and leave the solution to stay for 15 minutes.
Using clean water from a hose or with a pressure washer, rinse off the leathery cleaning solution from the rug.
To squeeze out excess water use a squeegee, and let the carpet dry entirely before taking it
to the flooring.
After placing it back in its position vacuum or brush the rug to loosen compacted fibers.
8. Use a Carpet and Rug Dry Cleaning Solution
A capture dry cleaning kit is available on the market and is considered handy for removing all sorts of stains, smells, and moisture.
They are good to use on almost all rug types, fabrics, and even silk. By the fact of their nature of adding moisture as compared to wet shampoo cleaning solutions, Dry Cleaning solutions are easy and breezy to use.
They are extremely good to remove potential stains and extending the life span of carpets as moisture not only does damage to the carpets but also where moisture is present, there are bacteria as well.
Related Topics:
How to Dry an Area Rug?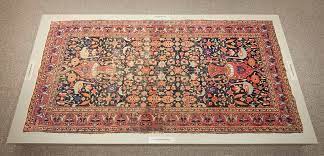 1. Carpet Steamer Passing over Area Rug
Fast Dry the Cleaned Carpet:
For fast speed, and drying turn on ceiling fans or add a circulating fan to the area to increase airflow and Open windows. If you are satisfied with the dryness level of one side turn the rug over and allow the backing to dry.
2. Dry clean your Area Rug
Using this method you don't need to protect place a waterproof barrier underneath when cleaning, it doesn't damage our hardwood floors. It can cover large areas.
3. Easy Peasy Technique to Dry Fast an Area Rug
To increase air circulation in order to fast dry elevate the cleaned carpet area with books or plastic bowls.
Sophisticatedly Significant Key Points
Protecting Your Hardwood Floors
It is highly advised to save your wood floor while cleaning an area rug from water to preserve its original life span. As hardwood floors are not designed as waterproof.
You need to protect it with great care to save yourself from the worries of renewing the hardwood floor. Ponder about having a water resistance material between the carpet and the floor before washing your carpet with a lot of water.
How Often to Clean an Area Rug
In order to avoid penetrating debris and dust particles into the deeper level of the carpet, you should make and follow a routine for carpet cleaning.
For instance, you must wash your carpet thoroughly at least once a week. But for the ideal outcome, you need to clean your carpet twice or thrice a week.
Your hardwood floor can also be affected by the dirty carpet if the backing becomes damaged because dirt and grit may scratch the beneath the hardwood floor.
There are some stains that are caused by pet accidents that are considered to clean up the moment they happen. Their liquid can embed through the rug and the resistor layer underneath the floor.
They will not only fiercely affect your carpet but also leave stubborn watermarks on the wood making it look extremely untidy always as they are impossible to get rid of after some while.
Ideally, if the foot traffic is heavy, an area rug should be professionally cleaned twice a year and maybe more often.
Cost to Clean an Area Rug Professionally
The cost taken to give your carpet professional cleanup can vary from size to size or the type of fabric. Rug cleaning professional's charges depend upon cleaning feet. The average cost is around 5$ but it can differ from 2$ up to 7$.
Tips
A rug with fringe should be cleaned by using a hand with the help of a mild solution of dishwashing detergent and lukewarm water. A soft sponge or microfiber cloth can also be used for this purpose.
Apply the cleaning method in small chunks of carpet at a time and cleaning that are done, rinse it up with fresh water and give it a blot dry between two clean towels.
A wide-tooth comb or your fingers are considered to be a better option to straighten the fibers.
While you clean an area rug, give an inspection to the hardwood floors underneath too.
To avoid potential damage to the area rug try it on some small corner and see how it reacts to chemicals.
Bottom Line
Without cleaning your hardwood floors cleaning area rugs is pointless.
Before starting any cleaning process on your rugs ensure you vacuum properly. As Dust and dirt that accumulates on a hardwood floor are likely to settle under the rug and will start affecting how it looks.
For the longer life span of your carpet and flooring Dust your wooden floors daily and schedule a thorough cleaning on a weekly or monthly basis.
So if you want to not only clean your carpet but also make it germ-free steam cleaning is the best method as steam cleaning kills fleas and their eggs.
You should clean your area rug more often if your area rug usually bares high traffic. Wise Maintenance of an area rug graduates the aesthetic and coziness of your home.
FAQs
Q: How often should I clean my area rug on a hardwood floor?
It is recommended that you vacuum your area rug at least twice a month and deep clean it every six months. Additionally, be sure to spot-clean any spills or messes as soon as possible.
Q: What type of cleaning products should I use on my area rug?
When cleaning an area rug, always use gentle products that are safe for both the hardwood floor and the fibers of the rug. It is best to avoid abrasive cleaners or powerful chemicals as these can damage the material or cause discoloration.
Q: Can I put a pad underneath my area rug?
It is not recommended that you place a pad underneath your area rug as this can cause discoloration and damage to the hardwood below. Instead, consider investing in high-quality, non-slip mats or rug grippers to keep the rug from moving around on the floor.
Q: How do I remove pet hair from an area rug?
The best way to remove pet hair from an area rug is to use a damp sponge on the surface of the rug. You can also use a vacuum with an attachment specifically designed for pet fur. Additionally, be sure to clean up any messes your pet may have made quickly and thoroughly.