If you're a homeowner in the market for new flooring, you've probably heard of a new type of flooring called LTB (Luxury Tile and Board) flooring. But what exactly is it? Is it right for your home? We're here to answer all your questions about LTB flooring.
What Is It?
LTB flooring is a unique type of hybrid flooring that combines the best features of tile and laminate.
It has an ultra-durable surface that is waterproof and scratch resistant, making it perfect for high-traffic areas like kitchens, bathrooms, and entryways.
The top layer of each tile or board is composed of luxury vinyl which gives it the look and feels of real hardwood or stone without the need for sealing or waxing.
Installation Process
Unlike traditional tile or hardwood floors, LTB flooring can be installed quickly and easily using a click-and-lock system. This means no special tools are required – just a rubber mallet and a utility knife!
The tiles snap together with minimal effort while still providing superior durability and stability. Plus, they don't require any additional adhesive or grout so there's no mess to clean up afterward.
Click-and-Lock System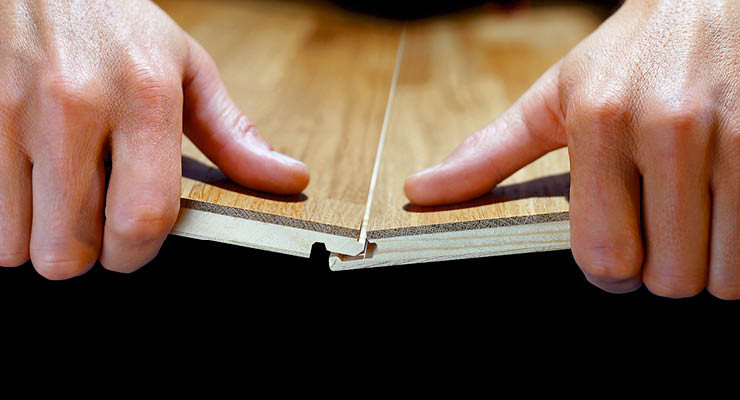 The click-and-lock system from LTB Flooring allows you to easily install high-quality, long-lasting flooring in your home without the need for heavy tools or complicated techniques.
This type of flooring is designed to snap together quickly, making it easy to lay down even large areas of tile, vinyl, or laminate in just a few hours.
The pieces interlock securely and create a watertight seal that will last for years without any additional maintenance.
Benefits of the Click and Lock System
The main benefit of using an LTB click-and-lock system is that it eliminates much of the hassle associated with traditional floor installation methods.
You don't need to worry about mixing adhesives or applying grout – all you have to do is line up the pieces, press them together, and you're done!
Not only is this faster, but it also means that if you change your mind down the line, it's easy to remove one piece and replace it with another without damaging your existing floor.
Another great benefit of click-and-lock systems from LTB Flooring is their durability. These floors are designed to stand up to wear and tear from everyday use as well as spills or pet accidents without showing any signs of damage or discoloration over time.
They also come with a 20-year warranty so you can rest assured knowing that your floors will look great for years to come!
LTB Flooring's click-and-lock system offers an easier way for homeowners to install beautiful new floors in their homes without sacrificing quality or durability.
The interlocking pieces provide a secure fit while eliminating many of the steps required by traditional installation techniques such as mixing adhesives or applying grout.
Plus, these floors have been tested for wear resistance in both residential and commercial environments so you can trust that they won't show signs of damage even after years of use!
Maintenance
One of the best things about LTB flooring is that it requires very little maintenance. Thanks to its durable surface, it's resistant to scratches, spills, stains, fading, sun damage, and more!
All you have to do is sweep or vacuum regularly and mop occasionally with warm water and mild detergent – no special cleaners are required!
And because it doesn't require sealing or waxing like traditional hardwood floors do, you won't have to worry about frequent reapplication either.
Related Topic: Do It Yourself Tile Flooring? Tile Flooring Installation
Conclusion
LTB flooring is quickly becoming one of the most popular types of flooring on the market today thanks to its unique combination of durability and beauty.
Its easy installation process makes it ideal for DIYers while its low-maintenance design makes it perfect for busy homeowners who don't have time for frequent upkeep.
So if you're looking for a beautiful yet practical solution for your home's floors, consider giving LTB flooring a try! You won't regret it!
FAQs
What are the three basic types of flooring?
When it comes to flooring, there are three main categories to choose from: hardwood floors, carpeting, and tile. Hardwood floors are renowned for their beauty and durability. Traditional wood flooring can be made of oak, walnut, cherry, or ash wood in a variety of colors and textures.
Carpeting offers warmth and comfort underfoot in many color options that range from bright jewel tones to neutral shades. Finally, tile is popular for bathrooms due to its resilience and nonporous qualities; ceramic tiles come in an almost endless array of shapes, sizes, colors, and patterns.
Each type of floor has advantages according to the room's intended use as well as individual home style preferences. With so many possibilities in each category, finding the right type of flooring is certainly not a problem!
What is LVM flooring?
LVM stands for Luxury Vinyl Material and it's made from multiple layers that are fused together giving it superior strength and comfort compared to standard laminate products. Moreover, this type of flooring is water-resistant, scratch-resistant, heat-resistant, soundproof, easy to clean, fade-resistant, and requires little in the way of maintenance.
It is highly resilient yet economical for every budget. In short, LVM Flooring offers a range of attractive options that will transform any room into one you can be proud of!
Related Topic: Where To Buy Brazilian Walnut Hardwood Flooring? Advice!
What is LWM flooring?
Leverage Wood Mechanical (LWM) flooring is a type of engineered hardwood flooring manufactured as an alternative to traditional hardwood planks. It is composed of several layers of wood which are fused together in a process called cross-lamination, creating panels that are much more stable than solid wood.
LWM flooring features a top layer that may be made from real wood, along with the bottom layers being composed of particleboard and glue. Because this top layer can come in various finishes, strength levels, and thicknesses, LWM flooring offers a wide range of design options for any home decor.
The panels are also machined-cut to a variety of shapes adding another layer to the decorative options homeowners can choose from. Thanks to these properties, LWM flooring is becoming increasingly popular for its durability and aesthetic qualities.
What is LFT flooring?
LFT flooring replicates the look of natural materials such as wood or stone, with the added benefit of being waterproof and scratch-resistant. While installing LFT flooring may require the help of a professional, its low price and lasting power make it well worth it!