When it comes to interior decor, the most important things are color and texture. Getting the right combination of these elements can make your living space feel cozy, stylish, and inviting.
One of the biggest questions when it comes to pairing colors is: what carpet goes with grey walls?
Finding the perfect carpet to match your grey walls is no easy task. You need to think about color, texture, and durability when selecting a carpet that will work in your home.
Fortunately, there are plenty of options available depending on how you want to style your space. Let's take a look at some of the best carpets for grey walls and how they can pull together your entire look.
Pairing Colors for a Stylish Look
Grey is a neutral shade that pairs well with almost any color, so you don't have to limit yourself to just one option. Depending on how light or dark your grey walls are, you can choose from shades like light blue, yellow, green, or even pink.
To create a warm and inviting atmosphere in your home, try pairing grey walls with a rich, neutral-colored carpet. Shades like brown, tan, or beige will look great against grey and add an inviting warmth to the room.
For a more classic look, choose shades of navy or charcoal for your carpet. This will give the room an elegant vibe and add a touch of sophistication.
Navy also looks great with light grey walls, as it creates a nice contrast that will brighten up the room. For a modern twist, try a bright pop of color against the grey walls. A deep red or bold purple will add an unexpected touch that's sure to draw attention.
No matter what hue you choose, don't forget about texture! A plush shag rug is always a great choice for adding warmth and comfort to any room.
And if you want something more unique, consider a patterned rug with subtle hints of grey. This will draw the eye to the floors and create a one-of-a-kind look.
Subtle Patterns for Textural Interest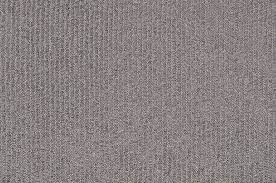 A solid color carpet is a classic choice that's sure to look timeless in any space, but if you want to add some texture and interest to your living space, consider adding subtly patterned carpets as well.
You can choose from interesting geometric designs or opt for more natural patterns such as florals or stripes. Whichever route you take, make sure that the colors of your chosen pattern pair nicely with the grey walls.
Keep in mind that too much pattern could overwhelm the room so it's best to keep it subtle and balanced.
Neutrals are Your Friends
If you're not quite ready to jump on the patterned carpet bandwagon, neutrals might be the ideal solution. Neutral colors such as taupe, beige, or even light grey will pair nicely with your grey walls and can help create a calm and serene atmosphere in your home.
If you're looking to add a bit of contrast, try going for a slightly darker shade of grey or opt for one with more brown undertones.
Bright & Bold Colors
For those who are feeling brave and want to make a statement in their living space, consider using bright and bold colors such as red, orange, yellow, or even green.
The trick here is to make sure that the colors you choose are not too overwhelming for the room and still pair nicely with the grey walls. To keep it from looking too busy, try sticking to one bright color or a combination of two shades to create dimension.
Let your Furniture Guide You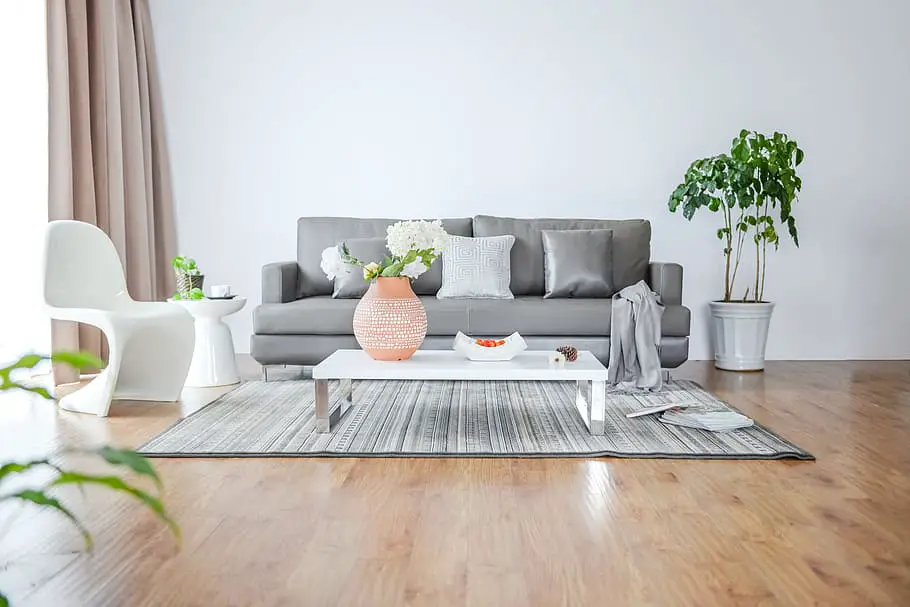 Another great way to determine what type of carpet will pair nicely with your grey walls is to let the other furniture in the room be your guide. If you're looking for a contemporary look, choose carpets that feature clean lines and solid colors.
For a more eclectic look, opt for bold patterns and bright colors. And if you want a cozy atmosphere, choose warm tones such as browns or reds.
Mixing and Matching for a Unique Look
If you don't want to stick with one color or pattern, why not mix and match? You can pair different carpets in different rooms while keeping the grey walls as your unifying element.
For example, you could choose a bold geometric pattern for the living room carpet and then opt for more subtle stripes in the bedroom or hallway. Or you could go with two neutral colors brown and beige that work together nicely without being too overpowering.
This is an easy way to add interest to each room while still keeping a cohesive look throughout your home.
Another option is to choose one carpet pattern that has multiple colors in it. This can help you create a look that ties together all the grey walls while still having a bit of variety throughout your home.
Try pairing some lighter shades like taupe or cream with darker hues like charcoal or navy for an eclectic but sophisticated look.
Related Topics:
Conclusion
Grey walls are versatile enough to work well with almost any color of the carpet. Whether you prefer solid colors, subtle patterns, or a mix-and-match approach, you're sure to find a combination that works perfectly for your home.
With the right choice of carpet, you can create a warm and inviting atmosphere in every room of your house.
So don't be afraid to experiment and get creative when it comes to choosing your carpets! You might just end up creating something truly unique. Good luck!
Tips for Choosing the Right Carpet
When it comes to picking out the right carpet for your grey walls, there are a few things to keep in mind. Here are some tips that can help you make the best choice:
• Consider the size and shape of each room. Is it a large living space or a small hallway? The size of the room should dictate what type and color of the carpet will look best.
• Think about how often you plan on using each room. If you have kids or pets, go with something more durable like wool or full-loop nylon, as they're less likely to show signs of wear and tear over time.
• Take note of the lighting in each room. Natural sunlight will make lighter colors pop, while darker carpets are better suited for dimly lit spaces.
• If you're feeling adventurous, don't be afraid to mix and match different texture styles or color hues. A boldly patterned carpet can add a unique element to your home without being too overwhelming.
• Don't forget about comfort! Opt for thicker carpets if you plan on spending a lot of time entertaining in that space. And if you have allergies, consider getting an anti-allergen carpet with hypoallergenic fibers that won't aggravate any sensitivities.
FAQs
Q: What colors go best with grey walls?
Generally, warmer tones like beige and cream look great with grey walls. However, you can also try out more adventurous color combinations like navy blue or emerald green if you're feeling bold.
Q: Should I go for a patterned carpet or a solid one?
It really depends on the size of the room and how much visual interest you want to create. If the space is small, opt for a plain carpet that won't overpower the rest of your décor. But if it's a large open space, you can definitely experiment with different textures and patterns.
Q: What type of carpet is best for a living room?
If your living room sees a lot of activity, go for something durable like wool or full-loop nylon to ensure it won't show signs of wear and tear over time. Additionally, opt for thicker carpets if you plan on spending a lot of time entertaining in that space.